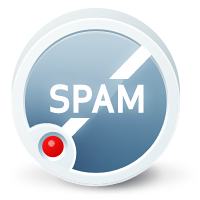 Here are sone great services from Verizon but I have checked the other carriers and they similar offers so be sure to make sure you are taking advantage of what your carrier has to offer.
Call Forwarding
With this
feature
, you can forward your mobile calls to another phone number, including your home or office.
If you accidentally leave without your phone or your battery dies
and you don't have your charger, you can forward all your calls to a different number and not miss a thing. You can also set your calls to forward to another number only if you don't answer or are on another call. That way, your important calls can still be answered, even when you're unavailable. This is a FREE service.
The Best Defense Against Spam
We made it easy to block up to 15 email addresses, vtext names or domains, on your wireless device so you can get back to the messages that really matter. This is FREE.


Call & Message Blocking
From pesky telemarketers to other uninvited callers, you can stop incoming calls, texts, and picture and video messages from up to 5 phone numbers per line. This is FREE.




24/7 Roadside Assistance from coast to coast and Canada
Getting help in an emergency is only a call away with Verizon Wireless Roadside Assistance. It's safety and convenience in one and it's only $3/month. If you are planning on getting your child a cell phone, this would be a GREAT feature to include so you know they won't ever get stuck somewhere.



Verizon Mobile Security
Don't forget your smartphone is a mini computer and it is susceptible to all the dangers your PC can face, like viruses. Protect your Android smartphone with Verizon Mobile Security. The Basic service is FREE. The PRO service is $1.99/month






To find out more about the above services offered by Verizon
click here
. If you are not a Verizon subscriber check with your carrier's website...or Make the Switch!