It's hard to beat the feeling of a book. However, avid book readers can find carrying - or even finding! - a new book every week and lugging it around cumbersome. Lucky for smartphone users, the number of apps dedicated to book lovers has exploded. You can buy new books and start reading without leaving home. Here are the top apps for getting your next read on your smartphone.

e-Reading Apps
There are many apps available for downloading books right to your device for reading on-the-go - kindle, nook and ibooks are among the most popular. Whether you're an apple or android user, you can download your pick of book hosting service and purchase and download ebooks and in some cases audiobooks to your hearts content. If you're looking for next-read recommendations and free resources, keep reading for the top apps any book lover will definitely want to download.
Goodreads
This app doesn't just let you buy books directly (you can thank its parent company, Amazon, for that) - it also offers a thriving community of fellow book lovers. You can review previous books you've read and see recommendations from other members to help you choose your next title. You can even recommend books to friends on the app and even join a reading challenge! Add books to shelves such as "to-read" and "read", or make your own categories such as "books that gave me the feels". When you sign up on your iPhone or Android phone, you can also show Goodreads what you enjoy reading and it will immediately start recommending new books. Input titles you loved as well as ones next on your list so you're never left wondering "What should I read next?"
Bookbub
Some bibliophiles are always on the hunt for a new, great read, no matter how full their bookcase is. Bookbub is the app they've been looking for. Every day, this iphone app accrues free and discounted books for them to choose from - but the deals only last for 24 hours. You can scan through your choices through the free app or receive the daily email - or you can hop on to its Twitter account to see book recommendations from celebrities like Charlize Theron.
LibraryThing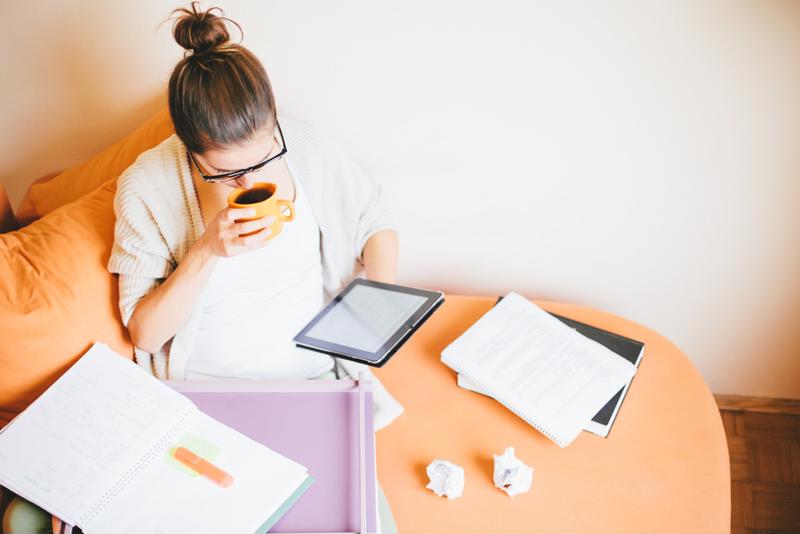 Similar to Goodreads, this app gives access to a community that provides recommendations for every genre. In addition, you can keep a record of as many books as you've read every year through the iOS app, making sure you can always pass on the title of the latest book you read and adored. This app also gives readers early access to books - perfect for the book lover who wants to be in the know.
Audible
Long morning commutes make reading a struggle - and it's impossible to read if you're driving! Audiobooks are the perfect solution as you can leisurely listen to a new book. Audible offers best sellers as well as hidden gems across every genre. You can listen on-the-go with the app, made for iOS and Android. When you join Audible, you get one free title per month as well as additional discounts on any additional purchases. Take note: Some versions of books are abridged, which means you will be getting a shorter version than the print book.
Library e-Lending Apps
Many libraries now offer a large amount of their books in e-format and audiobook format as well as in paperback and hardcover. You can get your hands on newly released titles digitally and for free without having to step forth into the library. Check your local branch to find your favorite titles and to learn what free services they offer for lending such Overdrive or Hoopla - just make sure you have your library card handy!
Smaller screens on smartphones can make reading ebooks difficult. Stop into a Wireless Zone, your local Verizon Authorized Wireless retailer, to try reading on larger, top-rated smartphones and tablets today.